Elements of Energetic Mastery
With Lynda Caesara and Tj Bartel
March 16 - 25, 2018
The intention of the workshop is to increase your energetic awareness (your ability to notice energy), competency (the ability to manage energy) and capacity (the amount of energy your body can hold)
You will learn:
Basics: Attention practices to hold awareness in our own bodies increasing our capacity to hold space for ourselves and others.
Containers: How to hold, resource and protect a space. That protected space could be for a workshop, your home, your office etc.
Ceremony: Using ceremony to anchor some of the practices and help upgrade your body's capacity to hold energy.
Masculine/Feminine Polarities: Working with and increasing our understanding of Masculine and Feminine Polarities both in ourselves and others.
Reichian Patterns: We will introduce the energetic armoring patterns of Wilhelm Reich as a way of recognizing when we have abandoned our Basics (presence practice).
Please contact Judith for registration details prior to booking your lodging.
Teachers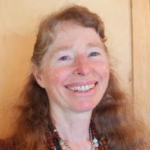 Lynda Caesara
Lynda Caesara attended Berkeley Psychic Institute in 1974, the Heartsong Psychic Institute from 1975 to 1977, and went on to teach at Heartsong for six years. She spent two years studying Christian mysticism before beginning Shamanic practice in 1982,; which has developed over the years to form the backbone of her instructional method. Lynda has also been active in bodywork from 1975 to present, studying and integrating techniques from Lauren Berry, John Upledger, Jean-Pierre Barral, Sharon Weiselfish-Giammatteo, and Frank Lowen into her practice. She has been teaching ongoing Energy Classes and workshops since 2001.
Learn more about Lynda Caesara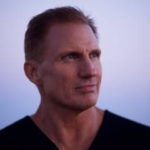 Tj Bartel
Tj Bartel is an exceptionally awakened, successful, and experienced coach and healer in the field of Healthy Sexuality and Tantra. He studied with Lynda in Berkeley, CA for ten years and his work with her has contributed greatly to the masterful way he reads and navigates energy fields. Tj says, "I am more aware, powerful and clear because of Lynda." He now assists her in teaching around the country.
Learn more about Tj Bartel